In 1984 I graduated from The University of Manitoba with Bachelor of Arts in Economics. For five years following my graduation I worked for the Royal Bank of Canada in Financial Services followed by several years of working in national sales… but I was in search for something more challenging and rewarding. In the spring of 1990, my search for a challenging career opportunity became a reality. I purchased a 1982 GMC Sierra Pick-Up and a Mustang Skid Steer and entered into the landscaping business as a "one man show"… and Veert Landscaping was born.
Because of my early success as a residential landscaping contractor, I was able to transform my "one man show" into a full service multi faceted commercial and residential landscaping firm and in 1997 Veert Landscaping, became Veert Landscaping Inc… and I have never looked back. I quickly recognized what the keys to my success were and to this day the Veert Landscaping Mission Statement says it all:
"To work with our customers to provide a landscape solution second to none with hardworking and dedicated employees with the proper equipment using high quality materials to complete the yard of your dreams"
When I initially entered the residential market, Veert Landscaping was providing services such as paving stone and sod installations. As the business developed over the years, Veert Landscaping Inc. now offers several full service landscaping solutions that include paving stones and sod installations, an architectural and structural concrete division, an asphalt paving division which includes driveways, full service asphalt patching and full parking lot installs, structural retaining wall division, excavation division and a property maintenance division that services both the residential and commercial industries.
Over the years, Veert Landscaping Inc. has been involved in some of Winnipeg's most prominent residential and commercial projects. Whether it's a simple residential design or a complex commercial project, Veert Landscaping Inc. works with Industry leading professionals, skilled employees and a full complement of construction equipment to successfully complete any landscaping project.
Veert Landscaping Inc. has been involved in hundreds of projects over the years in both the residential and commercial sectors. Some of my most memorable projects Veert Landscaping Inc has been involved in are the 1999 Pan Am Games Opening Ceremonies stage which included the retaining walls, paving stones and softscape installations. In 2000 Veert Landscaping Inc. provided the walk out amphitheatre at St. Paul's High School, which included retaining walls, paving stones and softscape installations. In 2012 Veert Landscaping Inc. rebuilt the retaining wall and paving stone walk ways at Grand Beach. In 2017 Veert Landscaping Inc. was involved in the exterior refresh of the McPhillips Station Casino which included asphalt paving, decorative and structural concrete, entrance way paving stones and various locations of softscape installations.
From my initial start as a "One Man Show" to developing Veert Landscaping Inc. into a full service landscape contracting business, ive always believed if you have hardworking dedicated employees, using the proper equipment while installing high quality materials you will continue to be a successful industry leader… which after 30 years in business, I am proud to say Veert Landscaping Inc. is.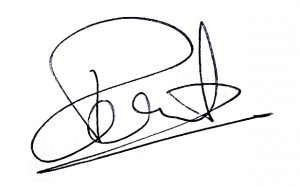 Paul Veert